Brillianize SofKloth Polyester Polishing Cloth
$12.95
--
40 SofKloth Polyester Polishing Cloths
Purchase Brillianize SofKloth Polyester Polishing Cloth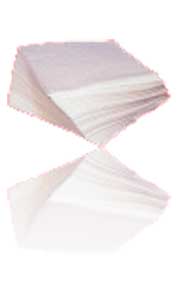 Brillianize SofKloth Polyester Polishing Cloth
"When Appearance Is Everything"
Contains:
40 - Large 17 by 13 inch white polyester cloths.
Our reusable polyester cloth is quarter folded and packaged in a large zip closure bag. This cloth is ideal for precision cleaning jobs that need a disposable cloth. This is a high quality, lint free, wood pulp free cloth.
Use this cloth on cameras, lenses, LCD screens, computer monitors, acrylic furniture and fine art framing.
Purchase Brillianize SofKloth Polyester Polishing Cloth
Other products in the category Cloths:


RELATED PRODUCTS


StoreFront
|
Bottles And Sprayers
|
Complete Cleaning Kits
|
Combination Packages
|
Cloths
Plastic Cleaner
Plastic Polish
Anti-static
Non-toxic cleaner
non-toxic polish
Brillianize Online Store powered by Nexternal
shopping cart software